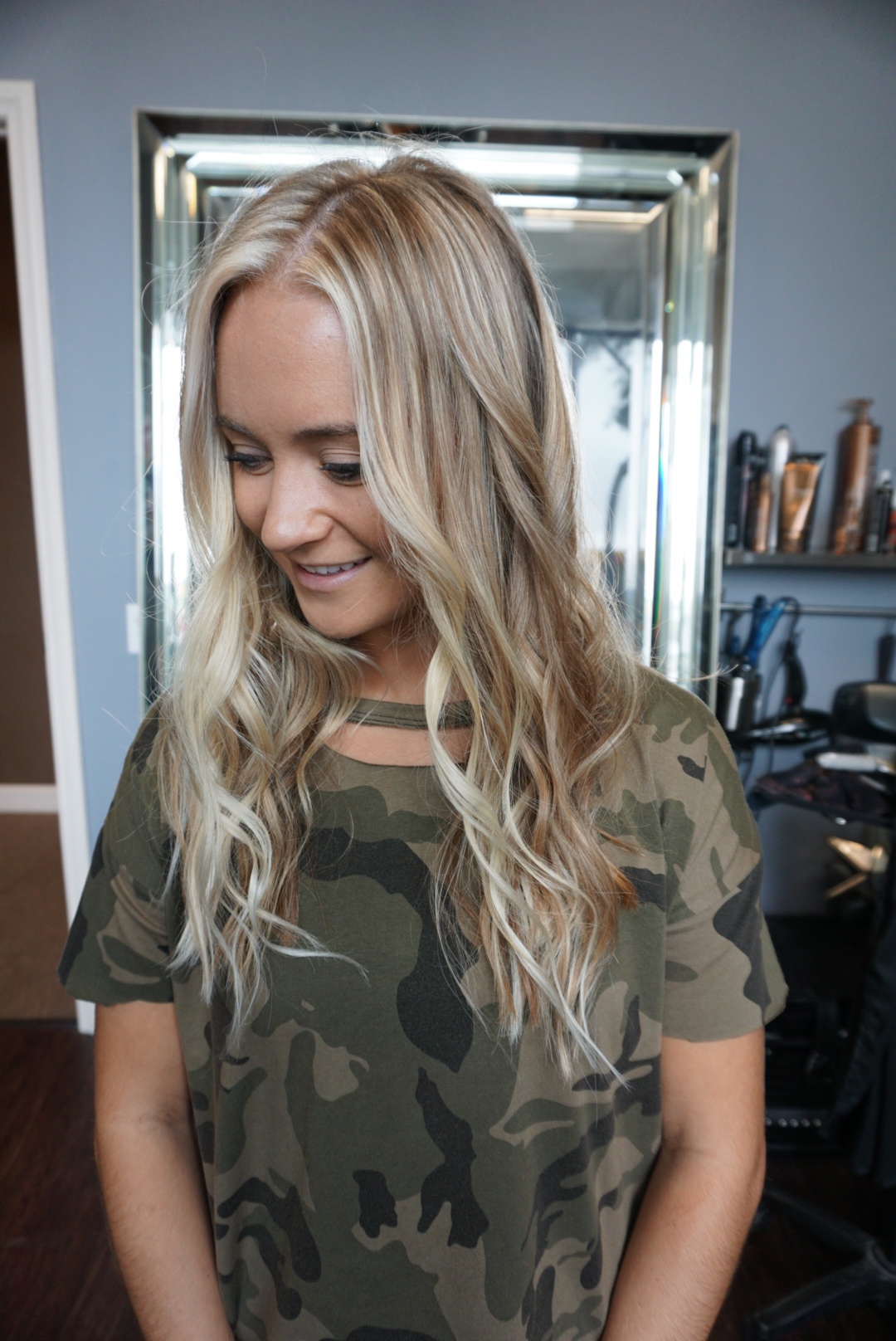 So one thing I come across often is not knowing what the differences are in highlighting and if you should get a partial highlight, a half head highlight, or a full head highlight. Well let me help you figure it out and see what type of highlights you should get.
First off lets start with a full head light, now a full head light is foiling throughout the head adding lots of lightness throughout head. Now with that being said some stylist will still do a full head highlight but won't go into what I like to call the Bermuda Triangle of your head. It's the part of the head that no one will ever see other than honestly your hair stylists. This part of the head is the section I would say about one inch to three or four inches above the nape of your head. I like to do a lot of detailing around the hair line of the entire head just to ensure lightness if you wear your hair up a lot and don't want to see any darkness when your hair is pulled up.
Half head highlight is great for those clients that like that top of their head to be highlighted along with the sides of their head. Again great detailing around the front hair line to ensure lightness as the hair is pulled back. There are a lot less foils than a full head but still has a brightening impact on the hair.
Partial highlights are great for maintaining your hair nice and bright. This would consist of highlights around where you part your hair. Usually in a Mohawk section to ensure that there's lightness that falls around your part. Again I feel like partials are great for those clients who have already reached their goal of lightness and just want to keep up with a more affordable service.
With all that being said everything is totally customizable and every hair stylist is different and does things differently but for the most part I would say that this a good general guideline that most hair stylist use.
I hope that this helps you better identify what kind of highlights are best for you, and remember you can request any modifications to the standard 3 highlights indicated in this blog